Appointment Text Reminders for Chiropractors
Put Your Appointment Reminders on Auto Pilot!
Reduce No-Shows By Up To 30% With Text Reminders
Text Appointment Reminders are the fastest way to decrease no-shows and free up important staff time. Let your staff focus on the care of your patients, and let ChiroFusion automate the repetitive, time consuming task of reminding and confirming your appointments.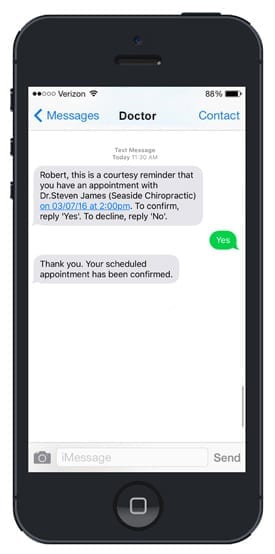 You made it this far. You might as well see what all the fuss is about.